Events
October 28th from 3p-8p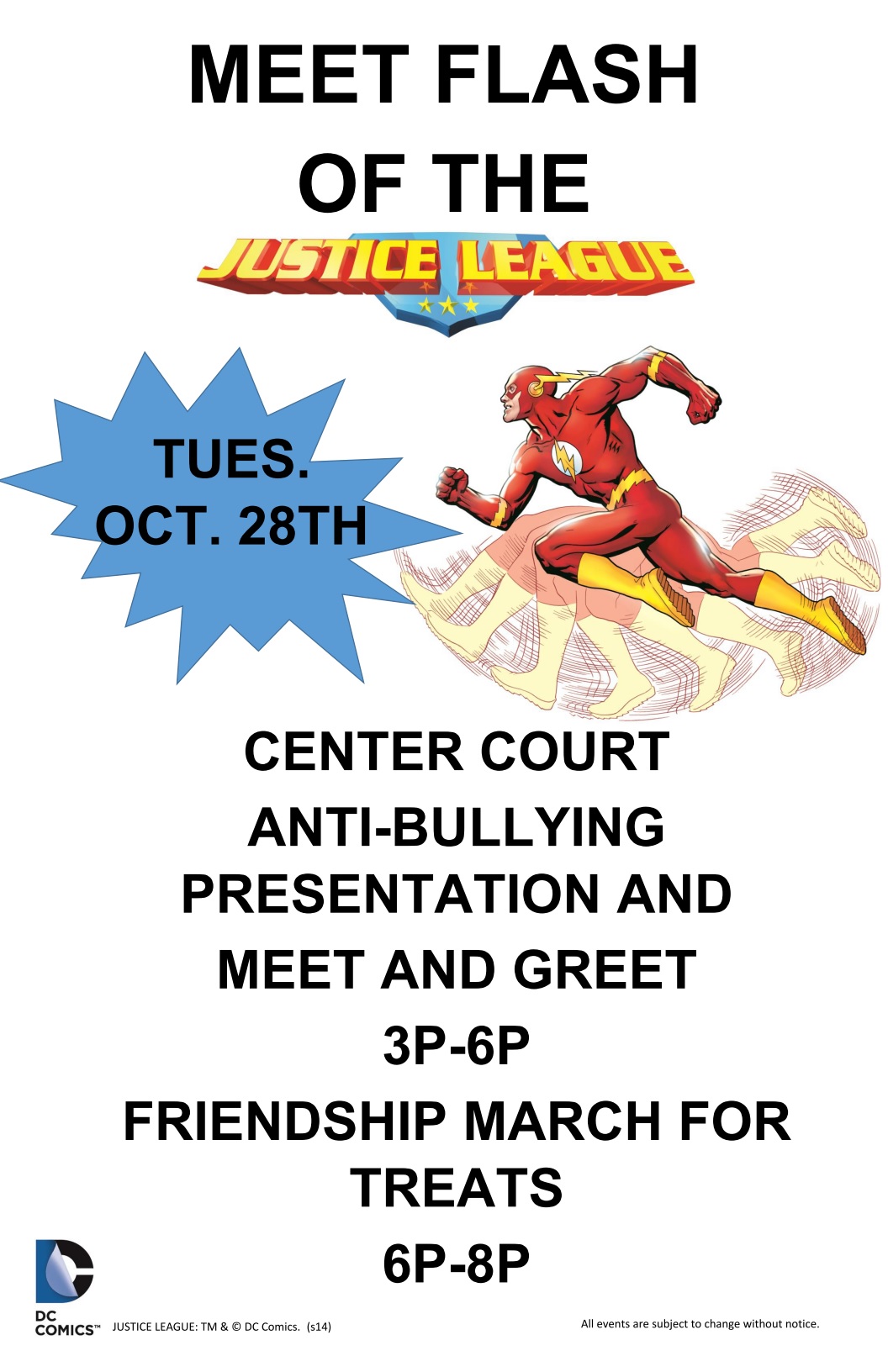 Join us on Tuesday, October 28th, for an evening of Family Fun as we gear up for Halloween! From 3p-6p head to center court for pre-registration and fun activities.
3p-6p:
Arts and craft activities

Captain McFinn and Coral Rose photo booth sponsored by JCP Portrait Studio

FREE 8x10 of your child in their costume at FLASH Digital Portraits

face painting and temporary tattoos

special mall sales just for this day

Meet DC Comics' FLASH, Captain McFinn and Coral Rose

Sign the Bully Free Pledge after the Anti-Bullying Presentation by FLASH (3p, 4p, 5p)

Fashion Advisory Board (FAB) Costume Contest. FAB will be scouting the crowd for their favorite costumes in the 0-3, 4-6, and 7-12 age division.

Mall Store Pumpkin decorating contest- pick your favorite store's pumpkin for a chance to win!
6p-8p
line up for the Friendship March for Treats with FLASH, Captain McFinn and Friends leading the way!

Winners selected for the costume contest and the mall pumpkin contest
If your business would like to set up to be a part of the exciting festivities contact the mall office at marketingdirector@huntington-mall.com or call us at 304-733-0492 ext. 109